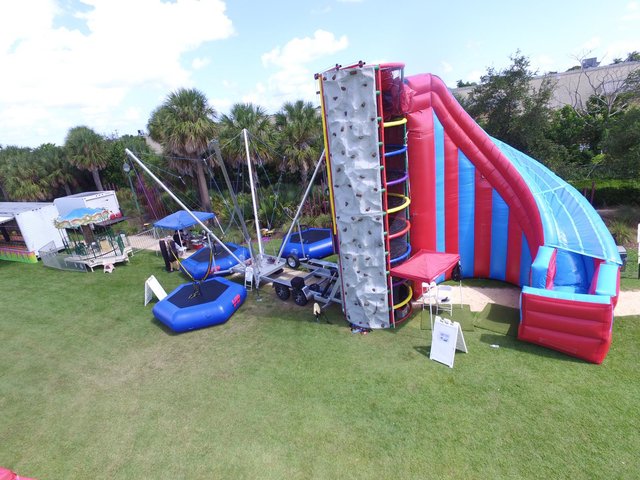 Spider Mountain / Rockwall / Bungee All in One
Spider Mountain is a very distinctive product and extremely popular. Climbing through Spider Mountain, comprised of rubber strands enclosed in a soft polyester fabric, is deceivingly challenging and fun for all ages.
All exposed hard surfaces are enclosed in 4 inch padding and the entire attraction is netted. Spider Mountain is an exciting way for children to challenge themselves as they find their way up through and out of the WEB. Upon completing this challenge, they then have the option of descending down a slide or climbing and squirming back down through the webbing. Spider Mountain uses all aspects of the body's psychomotor and balancing skills as the participants stretch and climb to the top.
Our Spider Mountain can be used with a 2 Station Rockwall and a 3 Station Bungee Trampoline to make your event have that "WOW" Factor.