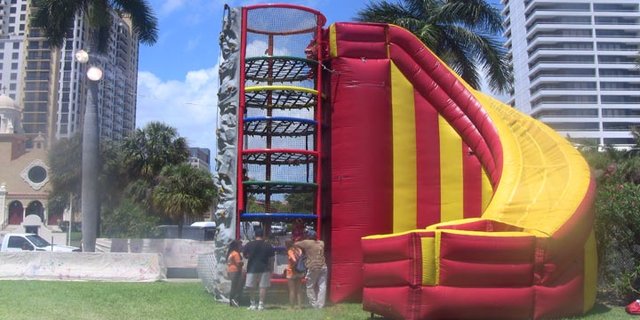 Spider Mountain / Rockwall
Spider Mountain is a very distinctive product and extremely popular. Climbing through Spider Mountain, comprised of rubber strands enclosed in a soft polyester fabric, is deceivingly challenging and fun for all ages.
All exposed hard surfaces are enclosed in 4 inch padding and the entire attraction is netted.