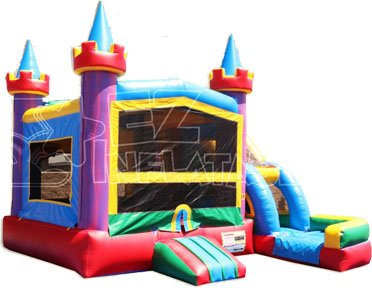 Lucky Combo Dry
Actual Size: 18 ft L x 20 ft W x 14 ft H
Outlets: 1




Let me ask you something punk, do you feel lucky? Well if you get this for your next event, it will be your lucky day. So, go on, make your day. We dare ya.
This inflatable has so many uses you may never run out of ideas at a party. Not only is it a bounce house, its a slide, its a water slide, a baby sitter, a best friend; the uses never end. Play your cards right and it may even cook you dinner.
** This unit can also be used as a waterslide.