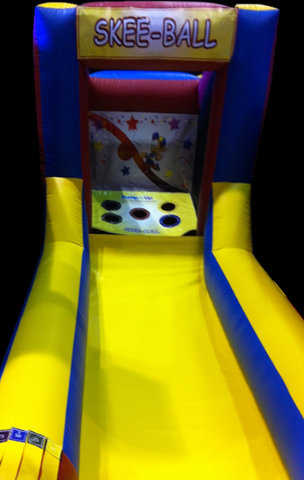 Inflatable SkeeBall II
This is the inflatable version of the classic Skee-Ball!
The Inflatable Skee-Ball Game is fun and challenging and is sure to be the life of your party or event. Players roll their 3 balls up the ramp and into the bull's-eye. Add up your score to see who wins! Great for adding an arcade flair to your party or event.