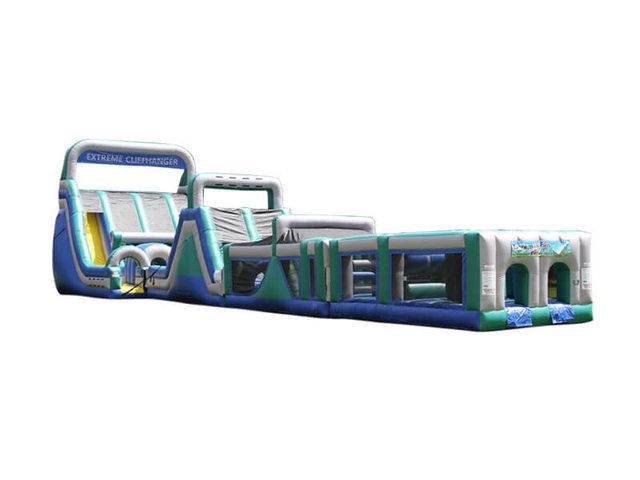 105 Extreme Cliffhanger
The 105' Extreme Cliffhanger Obstacle Course features a trek that begins with jutting boulders striking from every direction followed by a climb through an evasive tunnel to face yet another horizontal barrier maze. A temporary breakthrough leads to a rock-climbing wall and dash down a 4'drop…only to tackle ANOTHER mammoth rock wall that delivers heart-pumping thrills. But wait! There's more! A decline 12 feet down a slippery slope and a leap through a massive hole confronts a mega rock wall finale, ending the adventure skidding down a suspenseful 26' slide to safety!
This one-of-a-kind, custom blow up obstacle course rental may be ordered separately or all together as one "GINORMOUS"track, for a total of 105 feet of EXTREME FUN for everyone!