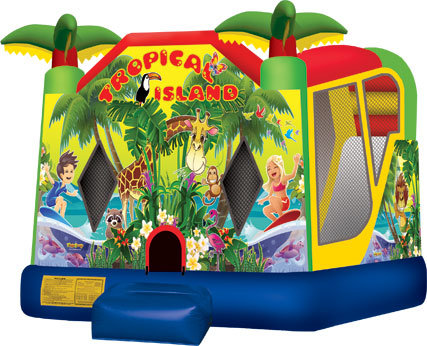 Tropical Island Combo Wet
Tropical Island Combo brings a taste of island life to any outdoor event, indoor playground or backyard party. The tropical adventure begins with a gathering of classic island animals, from a cute monkey and flamingo, to a smiling giraffe and a colorful toucan. Twin 3-D palm trees flank the entrance, helping customers find their way to a day of playful activity. This Tropical Island Combo Unit offers four different options for play, all in one versatile bounce house!
** This unit can also be used as a waterslide.
Dimensions:
Width - 16ft
Height - 15ft
Length - 21ft