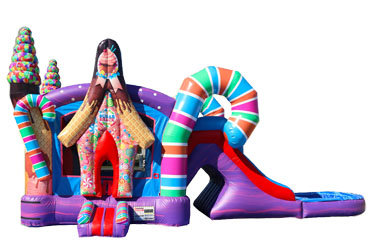 Sugar Shack Dual Lane Combo Wet
How sweet it is! Our new Sugar Shack 2 Lane Combo is not recommended by 9 out of 10 dentists, but every kid that plays in it highly approves. Bounce to your heart's content or take a thrilling ride down the slide.
Too hot for ya? We've got you covered because this combo unit can also be used as a waterslide.
Dimensions:
Width - 15ft
Height - 17ft
Length - 35ft