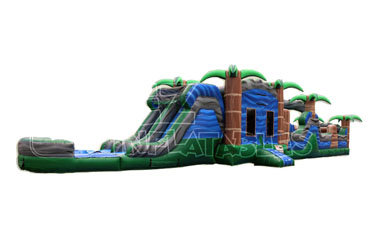 Blue Crush Obstacle Course
Our Blue Crush Transformer has a real identity crisis. This versatile unit can be can be customized in so many ways. Wether you want to run through the 30 foot obstacle course, the 60 foot obstacle course, a waterslide or as a bounce house slide combo this unit is sure to be a hit.
When renting please specify the configuration you would like.
Dimensions:
Width - 10ft
Height - 12ft
Length - 30ft (63ft. with extension)