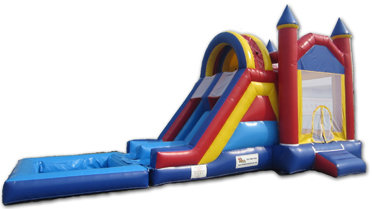 Royal Palace Combo Wet
Hear-ye Hear-ye, give your children the royal treatment and rent the Royal Palace Combo Unit. Whether ye be a prince or a pauper, this unit has everything you need to feel like a member of the royal family. No need to worry about the price as it won't cost you the family jewels to rent.
** This unit can also be used as a waterslide.
Dimensions:
Width - 18ft
Height - 15ft
Length - 22ft
Optional Pool Length - 8ft