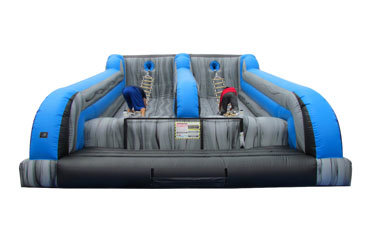 Visit contact us to request for pricing

Do you feel like knock, knock, knockin' on heaven's door?

Put your skills to the test and challenge a friend to see if you have what it takes to conquer Jacob's Ladder. When you get to the pearly gates, be sure to claim your prize; bragging rights.
Dimensions:
Width - 18ft
Height - 10ft
Length - 24ft