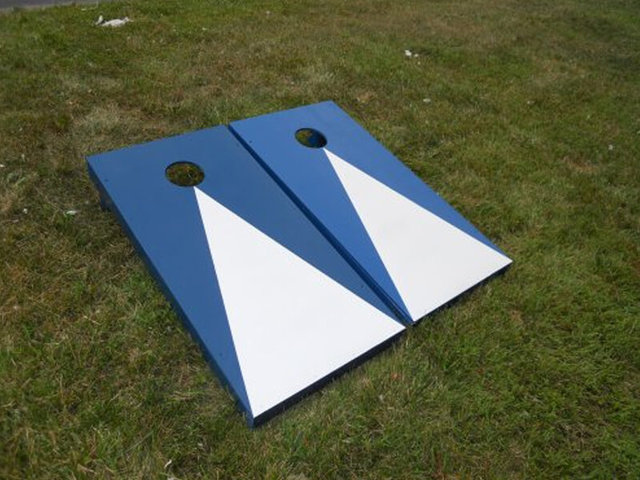 Visit contact us to request for pricing

Turn that boring barbecue, tame tailgate or paltry party into an interactive, laughter-laden celebration of friends, family, coworkers and FUN with our amusement game rental! Our Extreme Team looks forward to renting one of our well-cared-for Corn Toss games for your next event. All of our Corn Toss sets are handmade in the USA.
Corn Toss is a wildly popular game in which players take turns pitching small bags filled with corn (or sand or beans) at a raised platform with a hole in the far end. A corn bag in the hole scores three points, while one on the platform scores one point. Play continues until one player reaches the score of 21.The platforms measure 4 feet x 2 feet and are generally made of wood, although plastic can be a suitable replacement. The bags are generally 6 inches × 6 inches, made with duck cloth and filled with dry feed corn.